Hall Of Fame Write Up's
The Honorable Mark A. Griffin,
Class of 1973

Mark graduated from Fort Hill High School in 1973 and attended UNC Chapel Hill on a football scholarship. At UNC, he was a three year football letterman and graduated with a B.S.B.A. in 1977. He was a 1978 NFL/Detroit Lions draft pick and 1979 Washington Redskins free agent. In 1980 he began a business career in healthcare, joining MAI/Basic Four in Philadelphia, PA. In 1981, Mark was the #1 salesperson of 420 nationwide, Account Manager of The Year in 1985, promoted to Sales Manager in 1987, Branch Manager in 1989, and finally National Business Manager for Healthcare in 1991.


Mark founded Blue Eagle Consulting (BEC) in 2005 and remains their President/Owner. BEC provides Subject Matter Experts (SME's) for software systems in healthcare. Today, BEC is a multi-million dollar company recently achieving a 96% Client Satisfaction Rating and servicing clients like Accenture, WellPoint, UAC, MSHA, and Franciscan Alliance. Mark has a private pilot's license. He owns and flies a general aviation airplane.


Mark and his wife of 29 years, Lucille, live in Chelsea, AL. Mark is active in charitable giving for both Education and Church.


Dr. Daniel P. Hunt
Class of 1974

After graduating from Fort Hill High School in 1974, Dan Hunt attended Frostburg State University, where he earned a Bachelor of Science in Mathematics in 1977. He received his MD degree from Vanderbilt University School of Medicine and completed his internal medicine residency at Vanderbilt with his third year at Baylor College of Medicine. He then spent eleven years in private practice of general internal medicine in Houston, becoming a partner with the Medical Clinic of Houston in the Texas Medical Center. He subsequently became a clinician educator at Baylor College of Medicine, teaching in a wide variety of courses and clinical activities. During his time at Baylor, Dr. Hunt received over 35 major teaching awards.


Dr. Hunt was recruited in 2005 by the Massachusetts General Hospital to develop and lead the Inpatient Clinician Educator Service for the Department of Medicine. Dr. Hunt received the Alfred Kranes Award for Excellence in Clinical Teaching at the MGH in 2006 and 2011, the Best Clinical Instructor Award from Harvard Medical School in 2008, and the Society of Hospital Medicine national Award for Excellence in Teaching in 2011. Dr. Hunt's academic interests are venous thromboembolic disease, perioperative management, bedside application of evidence-based medicine, innovative approaches to medical education, and mentoring of junior faculty.


Dan recently moved to Emory University to lead the Division of Hospital Medicine, one of the largest academic hospital medicine groups in the country.
Dan has been married to Rosa Margret Cerisano-Hunt for 26 years. They have three daughters: Danielle (25), Lauren (22), and Nicole (16).


Donald F. Nau, Jr.
Class of 1978

Donald F. Nau, Jr., was born and raised in South End by his loving parents, Donald and Charlotte (Duckworth). After graduating in 1978, he went on to attend Allegany Community College. Soon after, he received an athletic scholarship to attend James Madison University, serving as an equipment manager for the JMU Dukes football team. As a student, he studied cartography, aerial photo interpretation, and remote sensing. As the first in his family to attend college, Don graduated from JMU in 1982, earning a bachelor's of science degree in Geography.


In 1983, Don joined the Defense Intelligence Agency to be trained as an imagery analyst to monitor Soviet and Warsaw Pact military forces. He quickly distinguished himself as an effective leader which led to more interesting opportunities that would take him to over 45 countries. For the next 32 years, his career included various senior executive positions in a number of intelligence agencies, the Department of Defense, and the US Africa Command in Europe. He earned numerous awards for excellence in the Department of Defense and the Office of the Director of National Intelligence.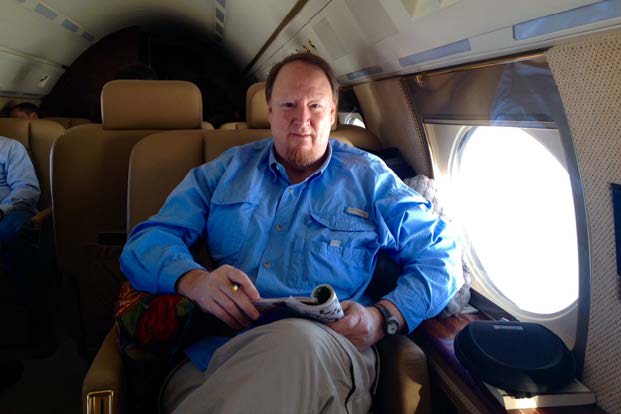 Don has been married to Elizabeth "Libby" for 30 years; they have 3 children – Connor, Kennedy, and Tanner. His family loves him because he knows when to walk away from work and to take time to enjoy the sweetness of life. Don would like to thank all those who helped him along the way, because although he has made good career choices, he was always fortunate to have a helping hand when he needed it.