Hall Of Fame 2016
Coach John J. Bobby Cavanaugh

In the fall of 1928, John J. Bobby Cavanaugh came to Cumberland to teach and coach at Penn Ave High School.  And coach he did - soccer, basketball, track, and swimming all without an assistant.  In 1932 football and baseball were added to his coaching duties as he turned soccer and track over to John Long.  He had basketball state championships in 1929 and 1935 at Penn Ave High School.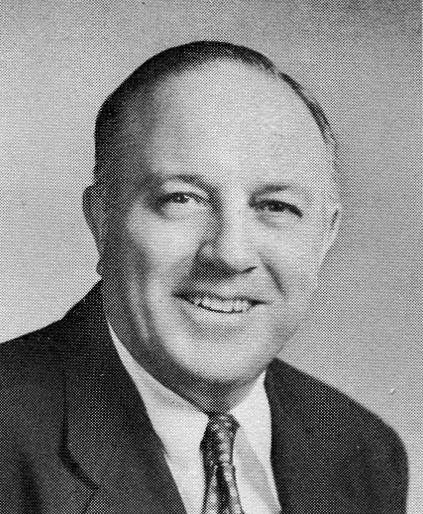 In 1936 he moved to the newly opened Fort Hill High School and he remained there until his retirement in 1969.  At Fort Hill he coached football, basketball, and baseball.  In his only year as football coach (1936), he was 6 - 2.  He had state championships in basketball in 1938, 1939, 1948, 1949, and 1958 his last year of basketball.  He coached baseball until he retired with 387 wins, 164 losses, and 1 tie with 10 Allegany County championships (there were 8 high schools then.)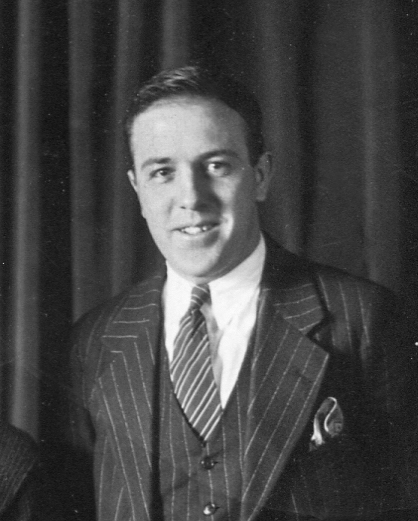 An athlete himself, he was all-state in football and basketball at Crosby High School in Waterbury, Connecticut and was selected as a halfback on his high schools all-time football team.  Attending Washington College (Chestertown, MD), Bobby played and captained the football, basketball, and baseball teams.  He was selected by the Baltimore Sun as all-state in football and basketball.
Coach Cavanaugh touched and remembered many Fort Hill students over his time of service at Fort Hill and gave greater service over the greatest period of any coach in Fort Hill history.
He married Josephine Condon in 1933 and has two daughters - JoAnn and Maureen.  Coach Cavanaugh passed away on January 22, 1984.


William Dillon Hahn (Bill)
Class of 1959

Bill Hahn is a 1959 graduate of Fort Hill High School where he played football and track, was a member of the National Honor Society, and was president of his senior class.  That year he was selected by the Fraternal Order of the Elks as the top Youth Leader in the state of Maryland.

He attended the United States Naval Academy in Annapolis, Maryland. He was a member of the academy's gymnastics team which was the Eastern Champions for the 1960-1961 season. Upon graduation in 1963 he was selected for the Navys Nuclear Propulsion Program.

During his Navy career, Bill served in six submarines filling various billets. His last sea duty was as Commanding Officer of USS Nathanael Greene, a Poseidon Missile firing nuclear submarine.  He was promoted to the rank of Navy Captain during that tour of duty

Bill also served two tours at the Pentagon in the Office of the Chief of Naval Operations. As the Director of the Navys Ocean Policy office he coordinated actions on various foreign policy issues associated with nuclear propulsion, weapons, and International Law.  He also was the Navys principal staff officer for the U.S. - USSR Incidents at Sea Agreement and served as the Navys Assistant Representative to the United Nations Military Staff Committee.

Before retiring from the Navy in 1990, Bill was the Commanding Officer of Submarine Base Bangor, home of the West Coast Trident Submarine Squadron.   During his tour, the base received numerous awards including Best Naval Base.

Bill served as the Assistant General Manager of Kitsap Public Utility District from 1990 until 2005. As the Chairman of the Washington State Public Utility District Associations Water Committee, he was instrumental in drafting and pursuing the passage of one of the most significant pieces of water resource legislation in Washington State history.

Bill served on the Kitsap County Commission on Children and Youth, has twice been president of Silverdale Lutheran Church, and was active in the Silverdale Chamber of Commerce.
Dr. C. Michael Dicken
Class of 1975

After attending Johnson Heights Elementary School and Washington Junior High School, Michael graduated from Fort Hill High School in 1975.  He received his B. Sc. in chemistry and mathematics from Frostburg State University in 1979.  He received his Ph. D. in organic chemistry in 1984 from The Pennsylvania State University under the direction of Dr. Philip R. DeShong.  After completion of a two-year postdoctoral fellowship in bioorganic chemistry at the University of California at Santa Barbara under the guidance of Dr. Thomas C. Bruice, Dr. Dicken began an eighteen-year career in pharmaceutical research.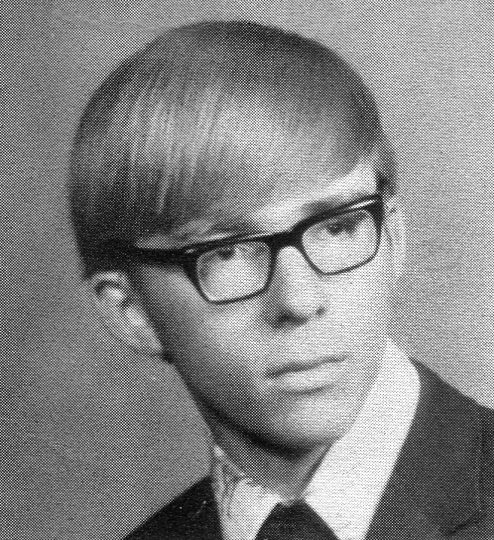 Between his Ph. D., his postdoctoral fellowship, and his time in pharmaceutical research, Dr. Dicken published a book and nineteen scientific articles in peer-reviewed journals.  The highlight of his career in pharmaceutical research was discovering and developing a drug delivery technology with Dr. Gene Cooper and Dr. Larry Sternson for water-insoluble drugs.  The NanoCrystal technology revolutionized the pharmaceutical industry.  Their parent company gave them the opportunity to set up a stand-alone company based upon the technology with the intent of selling it off once it was fully established.  Their initial $4.5 million investment resulted in the parent company being able to sell the technology within four years for $170 million.  All told, Dr. Dicken and his colleagues worked on the project for fourteen years from its inception to its commercialization in marketed drugs.
In 2003, Dr. Dicken decided to transition to K-12 Christian education as a teacher, coach, and administrator.  He has worked for the past five years at Veritas School, a Christian classical school in Richmond, VA.  He is the K-12 science chair and athletic director while teaching chemistry, advanced chemistry, and mathematics.  Under his leadership, the school has won three team state titles, nineteen individual state titles, and ten team conference championships.  In science, thirty percent of the graduates have either received science-oriented college degrees or are currently working toward doing so.
Michael has been married to Williamsport, MD, native Debra Elizabeth (Boyd) Dicken for 35 years.  Debbie has her bachelors and masters degrees in mathematics.  They have one son, Scott (31), who is currently pursuing his Ph. D. at University of Tennessee Knoxville in literature, criticism, and textual studies (18th -19th - century).
Paul D. Long
Class of 1941
Paul Long is a native of South Cumberland and graduated from Fort Hill in 1941.  For many years, he provided extensive service to Fort Hill as one of its most loyal alumni.

Serving as President of the Fort Hill Booster Club for 40 years, Paul raised a significant amount of money for the benefit of athletics, activities, and the school generally.  During the 50th anniversary year of Fort Hill, he served as co-chair of the committee to select the all-time sports teams.  Paul also served and continues to serve without pay as the press box manager for all football games in Greenway Avenue Stadium.  He is also a member of the Fort Hill F Club.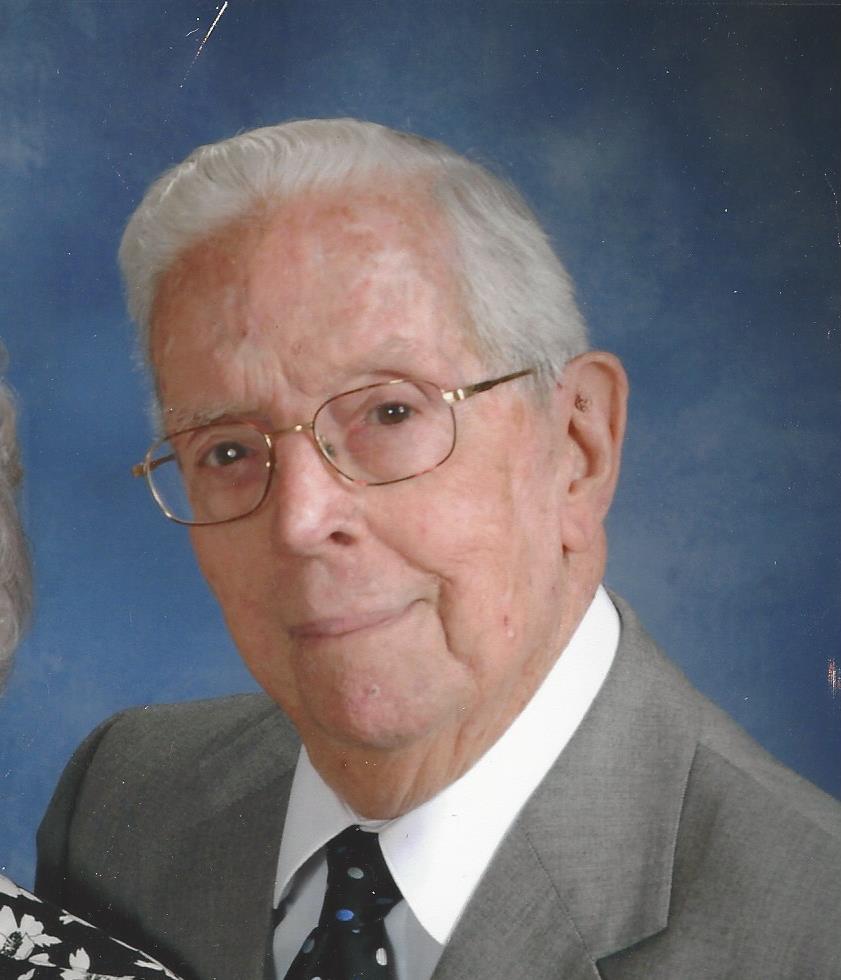 Perhaps one of his most enduring legacies is the establishment of the OLD IRON KETTLE trophy in collaboration with fellow Fort Hill alumnus, Glen Burke.  This kettle stays in the possession of the winner of the annual Fort Hill - Allegany Homecoming Game for the ensuing year.
Paul has been extremely active in the community as well.  Among his activities are:  Cumberland City Planning and Zoning Commission (20 years), board of Trustees of Memorial Hospital (20 years), Board of Directors and Vice President of the South Cumberland Business and Civic Association (many years), County United Way - team captain for business (40 years), Chief Auditor County United Way (10 years), President of the Trustees and Chairman of the Administrative Board of Christ United Methodist Church, and many other activities.  He also was the recipient of the YMCA Down through the Years Award for service to the YMCA basketball league.
Paul is a veteran of the U. S. Army in WWII with the 26th Infantry Division serving in General George Patton 3rd Army in the European theater of operations.  He received 4 Battle Stars for the Rhineland campaign and a Bronze Star for Meritorious achievement in ground operations during the Rhineland Campaign.  He was discharged in 1946 as a Staff Sergeant.
Paul was married to Helen S. Long for 67 years and has a son Brian S. Long who teaches in Howard County (FH class of 1976).
Vernon D. Grapes
Class of 1975
Vernon graduated from Fort Hill High School in 1975. After attending Frostburg University (then Frostburg State College) for a year, he joined the United States Marine Corps, where he was trained and served as an electronic technician for an aviation fire control radar. Following his service, he returned to Cumberland and worked both at Microdyne and then the Celanese while pursuing his bachelors degree in engineering part time. When the Celanese closed, he moved to Savage, Maryland, finding work as an electronic technician while continuing to pursue his education through night classes and raise his growing family. He completed his Bachelors in Electrical Engineering from Johns Hopkins University in 1986, and began a 30+ year career working in and with the U.S. Intelligence Community.
He has over 23 years of government staff experience in managing major systems acquisition, systems engineering and OM programs for the Central Intelligence Agency and National Reconnaissance Office. During his government career, he was credited with multiple successes leading and managing cross-Agency teams, and often assigned to troubleshoot and recover failing projects and programs or manage change. He has worked with multiple elements from across the Intelligence Community and Department of Defense.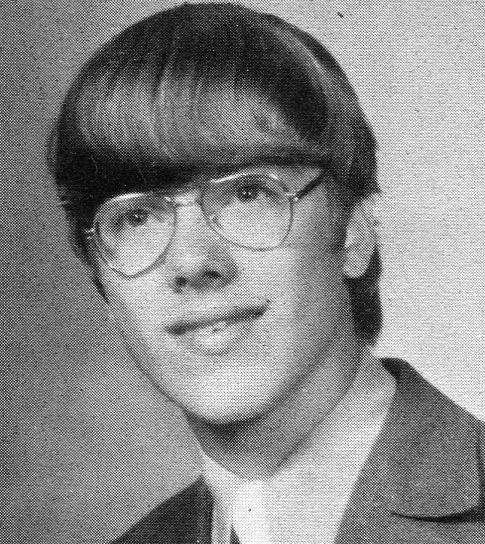 He has received multiple awards, including the CIA Intelligence Star for valor, CIA Career Intelligence Medal, the National Reconnaissance Office Gold Medal, the National Intelligence Superior Service Medal, and a personal letter of appreciation from the President of the United States.
He holds a Masters Degree in Engineering Management from George Washington University and a Bachelors Degree in Electrical Engineering from Johns Hopkins University, and has done postgraduate study at Harvard University and Northwestern University. He is a certified Project Management Professional and a Certified Information Systems Security Professional.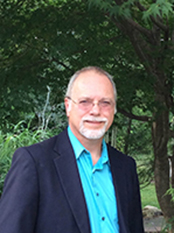 He has been married to Leann Grapes (FH class of 1978) for 38 years. They have five children and (so far) four grandchildren.